Looking after you and your stove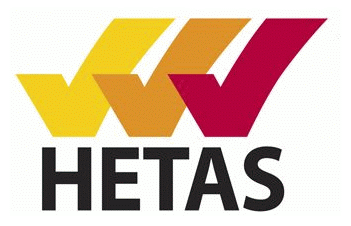 HETAS is the official body recognised by government to approve solid fuel domestic heating appliances and fuels. They also run a Competent Persons Scheme which enables members to issue compliance paperwork certifying that the work carried out meets the relevant building regulations. At Fotheringhay Woodburners we have been HETAS Approved Installers and HETAS Approved Servicing engineers since 2001.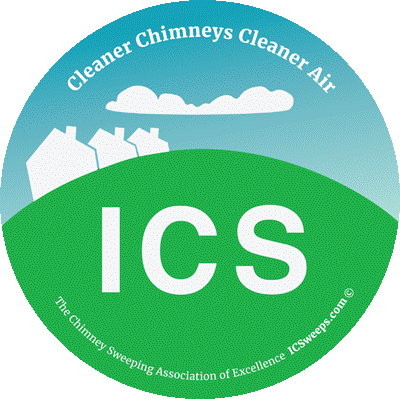 If you are having your chimney swept it is important to use a chimney sweep who knows what they are doing. Being a member of a trade association helps to give you confidence in the standard of work and at Fotheringhay Woodburners we are registered with the Institute of Chimney Sweeps. Other trade bodies are the National Association of Chimney Sweeps and the Guild of Master Chimney Sweeps.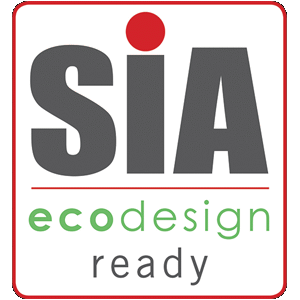 The European Directive known as EcoDesign deals with air pollution and particulate testing and was fully implemented on 1 January 2022. In the UK the scheme is led by the Stove Industry Alliance and was embraced by leading stove manufacturers well in advance of this date with many wood burners now exceeding the requirements of the directive. The manufacturer designates the fuel to be used in the stove and the testing is done with that fuel with many stoves now only approved when burning wood. In addition to minimum energy efficiency requirements the regulations cover emissions of particulate matter (PM10 and PM2.5), CO2, NOx, CO and Organic Gaseous Compounds.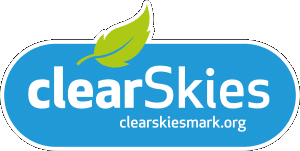 The clearSkies mark shows that a stove has been independently approved as meeting or exceeding the requirements of the EcoDesign standard for new wood and multifuel stoves in five areas, efficiency and four different types of emissions inclulding PM2.5 particles. A clearSkies 5 rating demonstrates a 30% improvement on the EcoDesign minimum standard.

The Approved Documents give guidance on how to comply with Building Regulations. Several different parts can apply to the installation of stoves and chimneys including Part B and Part L but the one that applies specifically to heating appliances is Approved Document J. Essential information is included giving ways in which you can comply with the building regulations when installing stoves and chimneys.

Carbon monoxide is produced when fuel burns and this includes solid fuel and wood. A good installation and regular maintenance are the key to reducing the risk of carbon monoxide poisoning.